Description
Introduction
Information
Important
Locations
Introduction
Florence outdoor escape game
Florence escape game! Let's go outdoors! What about playing an outdoor escape game in Florence ? You will have the chance to wander around the streets solving riddles! You will explore this amazing city in an interactive and unique way! Everything in your mobile phone, in your language and in a very cheap price! What a great chance to take some beautiful photos too!
Information
Can you solve the riddles and escape from Florence ? Florence escape game
The mobile app provides :
Navigation and automatic help system with 3 levels of hints.
Total points and leaderboard.
Time is with you and not against you. Solve the riddles at your own pace.
You can pause your game any time and continue later or another day.
Each month, the no1 team of the leaderboard will win a free game for any city we provide.
Average duration:2 hours including total walking time of 60 minutes
Supported languages: English, Deutsch, Spanish, Italian, French, Portuguese , Dutch
Level of difficulty : Always hard 🙂 , but hints will always be there and the code of the riddle in order to be able to continue playing.
Important
What you need to know about Florence escape game ?
No one will be waiting for you anywhere, it's just you and your smartphones!
You can start playing anytime, any day, every day! You can even pause your game and resume later or any other day within a year !
You can use one language per serial number. If your group is multilingual, you will need to buy more games if you need more languages.
The outdoor escape games provide total points and a leaderboard and are a bit more difficult than the city hunt + city tour.
There is no time limit for the game. You can complete it at any time at your own pace.
Our game is completely outdoor, so it depends on the weather. The game can continue on the same day or another day if it is interrupted.
Prefer to start the game in daylight, as the lack of light may make it difficult to solve puzzles. However, the game can still be played at night.
Children must be accompanied by an adult. It is a nice and very educational activity for them if an adult helps them solve the puzzles and explains them.
Puzzles do not require knowledge. Players must use their imagination, logic, combinatorial thinking and cooperation.
Every attraction hides a puzzle ! The puzzles are independent and not connected to each other through a story. The goal is for players to interact with the attractions and their surrounding areas !
Our game is completely covid19-free as it is an outdoor game!
Locations
You will visit:
Basilica di San Marco

Basilica di San Lorenzo

Duomo

Piazza della Signoria

Santa Croce

Uffizi Gallery

Ponte Vecchio

Trinity Bridge

Piazza della Repubblica and more…
Florence is one of the most amazing cities to visit in Italy. It is because some of the best things to do and sites to see are in Florence. The entire Florence is an Italian Renaissance showcase. However, here we have enlisted some of the top things to do in Florence. So, you can't miss the main Florence highlights making it one of the best destinations to visit in Europe.
Top attractions in Florence .
Basilica of Santa Maria Novella – starting point of Florence escape game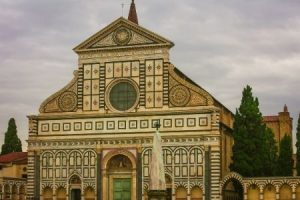 The Basilica of Santa Maria Novella is located in front of the railway station. However, this is a beautiful building with a structural design similar to the Basilica of Santa Croce and the Duomo. Still, this Basilica has been interpreted pretty differently.
Its graceful curving designs, highlighting arches' rows, and imitating windows are making it pretty impressive. Even more, here you can even experience the artistry of the 14th century as well. So, overall, this place worth your visit.
Basilica di San Marco
This is another leading tourist attraction in Florence. Its Byzantine architecture with plundered sculptures and gold mosaics is making it the most thrilled Christian Crusade. Additionally, entry to this Basilica is free.
Basilica di San Lorenzo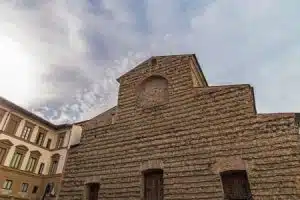 Located in close proximity to Duomo, this Basilica was designed under the powerful Medici family's design that ruled the city for years during Renaissance.
Even though the church isn't grand, but it's impressive still with its characteristic and beautiful terracotta tiled roof and a huge dome. Even more, the tombs of the Medici family inside are pretty exquisite.
Duomo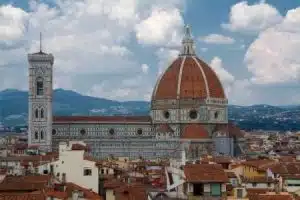 Duomo is probably the most celebrated cathedral in the world. It is known as the world-renowned jewel of Florence city. Even though it was built in 1436 firstly. However, the astonishing front façade wasn't completed till the 19th century.
Overall, the color, style, and magnificence of the Duomo are truly inspiring.
Piazza della Signoria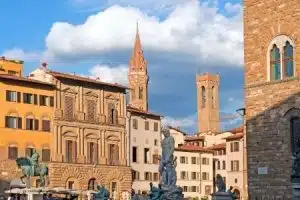 Piazza Della Signoria is another important Florence attraction. Most importantly, it contains classical art and a myriad of buildings. The magnificent main structure contains Pallazo Vecchio with fantastic statues and a huge clock tower.
Even more, the square is easier to access because it's located in a central location.
Santa Croce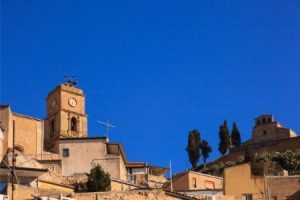 Whilst the Florence cathedral is boasting immense size, Santa Croce is entirely beautiful and inviting. The construction of Santa Croce happened at the same time as Duomo. However, the front façade of this Basilica contains green, red, and pink marble polychrome panels combined with white stones.
Besides the beautiful exterior, the interior of this building also contains the tombs of the most influential Renaissance scholars and artists.
Uffizi Gallery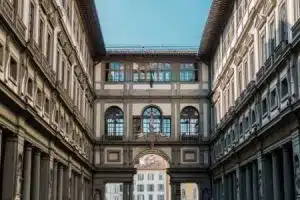 This is a popular art museum and is one of the most important museums Italian museums worldwide. The building of Uffizi Gallery is itself marvelous. At the same time, the interior is featuring an amazing series of intricate arches and columns adorned with spectacular marble statues.
Here you can also find an immense Renaissance Art collection from Botticelli, Raphael, Da Vinci, and more.
Ponte Vecchio
The Ponte Vecchio is one of the most famous and older bridges in Italy. It is also popular because of the array of shops built into the bridge's sides and decorated history.
You can have an enjoyable walk through its fantastic structure and shops with ease.
Trinity Bridge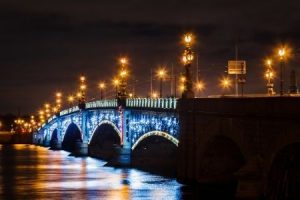 So, the Trinity Bridge is the oldest elliptic arch bridge in the world. The name of the bridge is upon the nearest ancient church. However, at present, this bridge is a faithful 16th-century monument's reconstruction that's worth your visit.
Piazza Della Repubblica – ending point of Florence escape game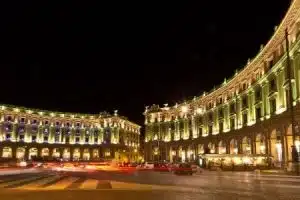 This is another famous town square of the city amongst tourists. The famous café here has been opened in 1896. However, the square has been visiting for the dainty cafes. These cafes were the best places for literary people to meet and have a great time. So, whenever you visit Florence, make sure to visit these cafes here for a wonderful experience.