Description
Introduction
Information
Important
Locations
Introduction
London outdoor escape game
London escape game! Let's go outdoors! What about playing an outdoor escape game in the city of London? You will have the chance to wander around the streets solving riddles! You will explore this amazing city in an interactive and unique way! Everything in your mobile phone, in your language and in a very cheap price! What a great chance to take some beautiful photos too!
Information
Can you solve the riddles and escape from the city? London escape game
The mobile app provides :
Navigation and automatic help system with 3 levels of hints.
Total points and leaderboard.
Time is with you and not against you. Solve the riddles at your own pace.
You can pause your game any time and continue later or another day.
Each month, the no1 team of the leaderboard will win a free game for any city we provide.
If you buy one game, up to 5 players can login through each one's device (online version of the app) . All the players of the team will be always at the same riddle.
If you would like to play as rivals then you have to buy another game . For example if you are 8 persons and would like to split in 2 rival teams, then you have to buy 2 games.
Average duration: 2 hours including total walking time of 60 minutes
Supported languages: English, Deutsch, Spanish, Italian, French, Dutch
Level of difficulty : Always hard 🙂 , but hints will always be there and the code of the riddle in order to be able to continue playing.
Important
What you need to know about London escape game ?
No one will be waiting for you anywhere, it's just you and your smartphones!
You can start playing anytime, any day, every day! You can even pause your game and resume later or any other day within a year !
You can use one language per serial number. If your group is multilingual, you will need to buy more games if you need more languages.
The outdoor escape games provide total points and a leaderboard and are a bit more difficult than the city hunt + city tour.
There is no time limit for the game. You can complete it at any time at your own pace.
Our game is completely outdoor, so it depends on the weather. The game can continue on the same day or another day if it is interrupted.
Prefer to start the game in daylight, as the lack of light may make it difficult to solve puzzles. However, the game can still be played at night.
Children must be accompanied by an adult. It is a nice and very educational activity for them if an adult helps them solve the puzzles and explains them.
Puzzles do not require knowledge. Players must use their imagination, logic, combinatorial thinking and cooperation.
Every attraction hides a puzzle ! The puzzles are independent and not connected to each other through a story. The goal is for players to interact with the attractions and their surrounding areas !
Our game is completely covid19-free as it is an outdoor game!
Locations
You will visit:
Westminster Station

Big Ben and Thames

Westminster Palace

Westminster Abbey

St James Park

Buckingham Palace

Waterloo Place

Trafalgar Square and more
1.      Westminster station – starting point of London escape game
It is an underground station situated in city of Westminster. Moreover, it is one of the busiest stations because it serves as the main circle for district. It is an underground station which is situated at Embankment and St. James's Park.
However, you will find it between Waterloo and Green Park when it comes to Jubilee lines. It has luxurious facilities along with the convenience for disabled people. It is also safe for families to travel due to its environment and peaceful environment.
2.      Big Ben and Thames
Big Ben is the famous clock tower situated in the Palace of Westminster in London. It is the iconic Landmark of London which is a must-see for travelers to visit the city of West minister now and then. It is called Big Ben because the big bell present inside the tower is quite heavy, nearly weighing 13 tons.
At night it is one of the best sites to look at because of the illumination from all the four faces of the clock, which can be seen even from a distance. River Thames flows across the entire London, including most parts of England, having a length of 346 kilometers.
3.      Westminster Palace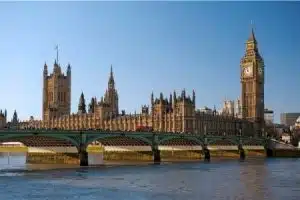 The Westminster Palace has very significant importance in London from the historic and political point of view. The meeting place for both Parliament houses of the United Kingdom, which is why it has the political background and importance. It was also used as a Royal Residence in the time of the Medieval period. It is specific for formal meetings; however, a guideline tour can also be held for the tourist in the opening hours if no meeting is going to be held on that specific day.
4.      Westminster Abbey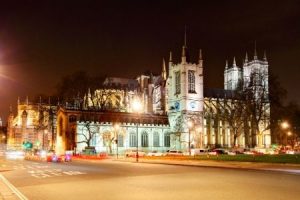 The royal Church which is situated on the west side Of West Minister Palace. Visited by most people because of its historical and religious importance. It is a Royal Church that was visited by the royal family often. It is also open for tourists. You can even take a virtual tour if you want to have a look at the inside of the church.
5.      St James Park
This is the Royal Park situated in London because of its Great attraction for tourists it is considered famous. It includes the mall and the house guard's parade, which is the main specialty of the place. It is surrounded by various other places, including Buckingham Palace, Which is considered of great importance. You can also come across Clarence House and Whitehall along your way to their Royal Park. You can enjoy stunning views of the famous fountain present in the park at any time of the day.
6.      Buckingham Palace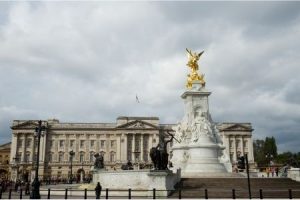 It is the Royal Residences situated in London in the city of Westminster. Many administrative matters are also solved within the Birmingham Palace because it is important politically. If there is any occasion at the state, it plays a role at the center of occasions for the state.
Mostly it is also used for the hospitality and residents of the foreigners who have to visit the city of West minister for official trips. It is also one of the common places for the British people together at the time of mourning and celebration.
7.      Waterloo Place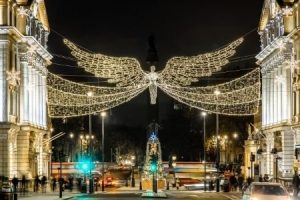 Waterloo Place is also one of the most valued assets for the British people because of its historical importance. In 1854- 56 there was a campaign which is called as dead of 1854- 56. The building stands tall to honor the campaign. Half of the building present on the northside is considered a Crimea Monument. It is also a meeting place for most of the artists from the past centuries. There are various sports occasions held at Waterloo Place.
8.      Trafalgar Square – ending point of London escape game
It was developed in the 19 century which is also commonly called as Charing Cross. Various words that held With the France and Spain in which the British had a victory over the French and Spanish Army. This is in the remembrance and memory of the victory for the British people, which is why it is of great importance.
You might also be interested in Liverpool, Edinburgh or Dublin