World City Trail, the most interactive way to explore Vienna has collected the 6 best museums in Vienna .
Kunsthistoriches Museum
Tel : +43 1 525240
Ticket: 12–16 €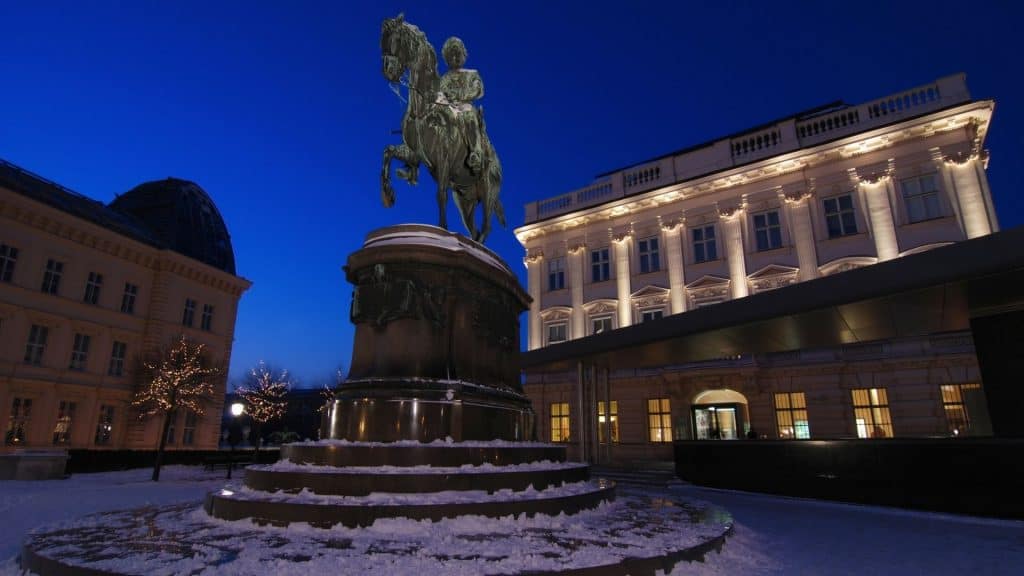 One of the best museums in Vienna , this remarkable collection is housed in an opulent 19th-century building designed to showcase the riches of the Imperial collections.
The permanent exhibit is one of Europe's most extensive and sweeping collections of fine art, nearly matching the breadth of those at the Louvre in Paris and the Metropolitan Museum in New York City. It's probably best to focus on two or three wings at most in a single visit.
Start by exploring the Egyptian and Near East Collection, with its sarcophagi and coffins, mummies, ancient sculptures and scrolls. Next, take a stroll through the Greek and Roman antiquities section, whose riches include Bronze-age ceramics from third-century Cyprus, an Amazonian sarcophagus and delicate antique cameos.
The Picture Gallery, meanwhile, houses one of the Austrian capital's most breathtaking collections of paintings from the 16th and 17th centuries. Dutch, German and Venetian masters from Titian to Rubens and Van Eyck grace the halls of this stunning wing.
The museum is also home to eclectic and niche collections, including antique musical instruments, coins and a royal armory.
CraigWWK
"A not to be missed stop if you are visiting Vienna. The collection ranges from Roman Empire era to the most recent ones"
Lena D
"One of beautiful and gorgeous museums
Highly recommended for visit with children A visit is approximately 2-4 hours"
Best museums in Vienna – Naturhistorisches Museum (Natural History Museum),
Ticket: 7-12 €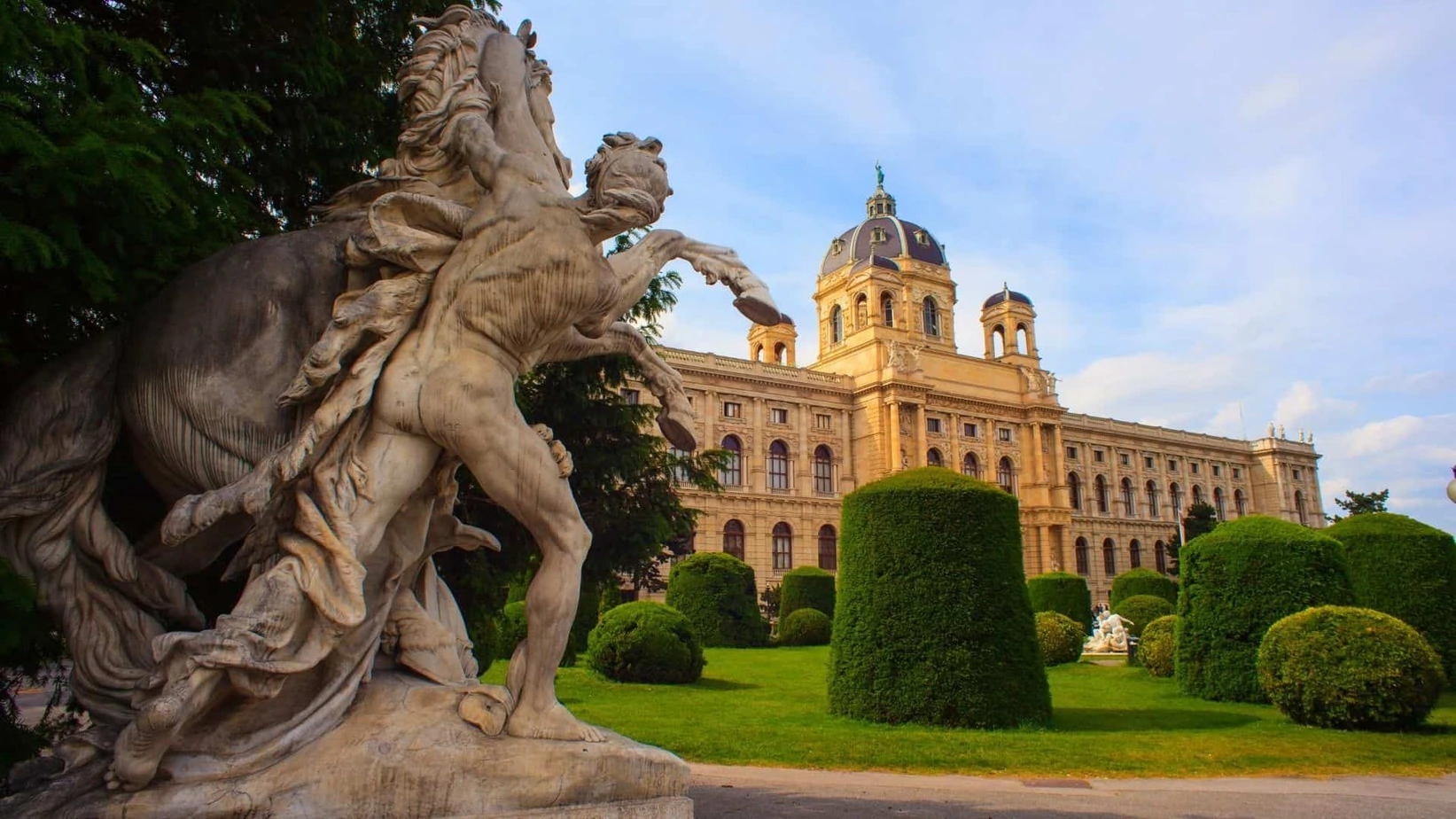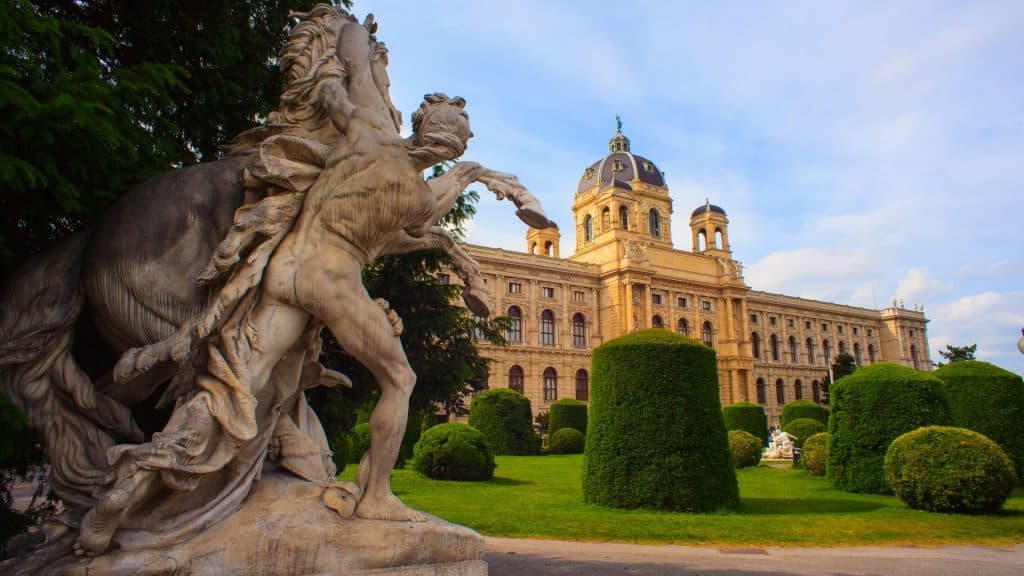 Vienna's fascinating Natural History Museum was opened in its current form during the 1870s, a period that saw great public enthusiasm for the sciences and the creation of numerous natural history collections around the world. But its earliest origins date even further back, to the mid-eighteenth century, when the "Enlightenment" swept across Europe. Today, it still retains some of its quirky and occasionally creepy old-world charms, but it's also firmly moved into the 21st century.
From hulking dinosaur skeletons to the world's largest and oldest collection of meteorites, displays on the origins and evolution of humans and a remarkable prehistoric exhibition featuring objects dating to some 30,000 years ago, the permanent collections are captivating for all ages.
There's also a recently opened Planetarium to assuage the curiosity of space enthusiasts: here, enjoy virtual journeys to the very edge of the Milky Way.
csabadapp
"Lots of interesting things to see. Somehow what comes first to my mind is the ~70kg gold. This is definitely worth checking out. They have a lot to see. Maybe even too much. This is a place where you could spend a week, taking it slow. One afternoon seemed like not enough".
manishaleanageg
"The museum is amongst the most splendid of buildings The city of Wien. It houses one of the largest natural history collections on the world."
Best museums in Vienna – Leopold Museum
Tel : +43 1 525700
Ticket: 14 €
Home to the globe's most extensive and important collection of Austrian art, the Leopold Museum is brimming with masterpieces — from the likes of Gustav Klimt, Egon Schiele, Koloman Moser, Oskar Kokoschka and many others. Part of the extensive Museumsquartier, a vast complex of museums, exhibition spaces, restaurants, cafes and theaters, the Leopold collections merit a morning or afternoon — especially if you want to understand the history of Austrian art and its radical evolution.
Remarkable works to beeline to within the collections here include Klimt's moving (and chilling) "Death and Life"; stirring self-portraits by Schiele and Kokoschka, breathtaking landscapes from all three; and an underrated collection of furniture and other objects from the "Wiener Werkstatte", or Vienna workshop.
Can't get enough of the turn-of-the-century period and its bold new aesthetic vision? If so, we also recommend taking a trip over to the nearby Secession. This iconic white-and-gold building represents the artistic movement of the same name, spearheaded by Klimt and several fellow artists during the end of the 19th century. It's home to Klimt's breathtaking Beethoven Frieze, an epic and yet oddly minimalist mural created in 1902 as a visual "manifesto" of the Secession art movement.
Moritz73
"If I had known what a fantastic museum this is, I would have visited earlier on or taken more time for it. The Leopold Museum has one of the best and most extensive collections of expressionist art that I have seen. Its exterior may not be as iconic as, for example, that of the KHM, but its art is highly impressive. Unmissable, especially for those who appreciate expressionist art."
Despite the very many great museums in Vienna, the Leopoldo Museum remains my favorite.
HassanElNahas
It hosts a very large section on the exceedingly talented Egon Schiele and another on the World Famous Gustav Klimt. They also do an excellent job explaining how the Secession Movement came about in Austria and the contributions by its various founding members.The Leopold also hosts excellent visiting exhibitions. This time round there was one in German Expressionism and another on Schiele was to open tomorrow.I will need to go back again tomorrow.
PS the Leopold Cafe on the 2nd floor is excellent for a bite n a drink.
Kunsthalle Wien
Tel : +43 1 521890
Ticket: 6-8 €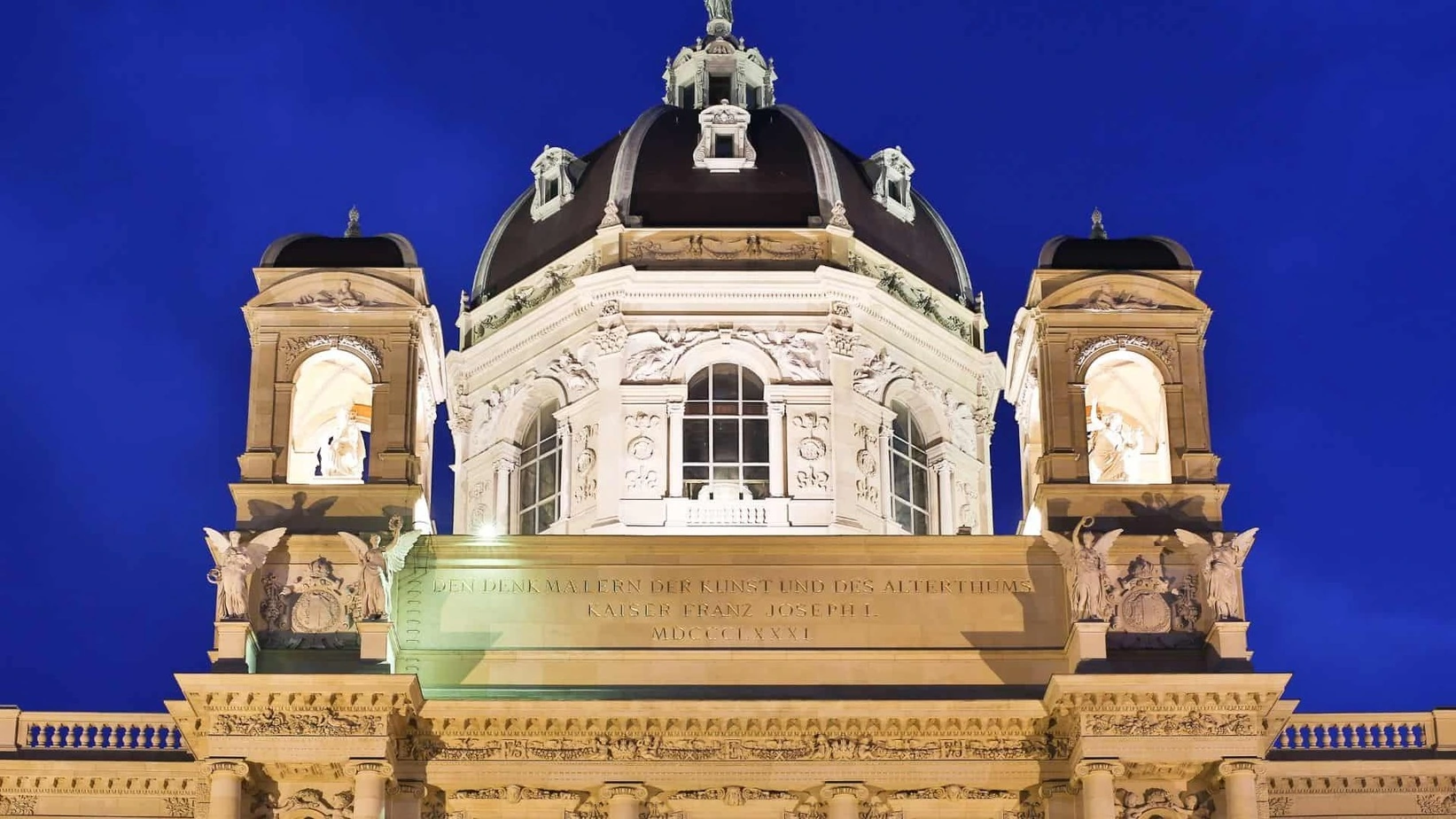 Another museum nestled within the Museumsquartier complex, the Kunsthalle Wien is an essential stop for anyone interested in getting a sense of Vienna's vibrant contemporary art scene. The enormous building hosts a constant stream of temporary exhibits that showcase local and global artists, as well as artistic movements that span different media. From photography and sculpture to painting, video installations and performance art, there's something on the program for everyone, no matter your preferred medium.
Opened in 1992, the Kunstalle also includes an onsite library dedicated to contemporary art, cafes frequented by arty locals and curious tourists, and a gift shop stocked with art books, prints and other items.
J Teo
"Museum within MuseumQuartier exhibiting a series of changing contemporary art. There's a pond outside the museum that's great to hang out and enjoy the energy. There's even art installations that is made to sit and hang out. Pretty cool."
Beto79
"It is very difficult to evaluate a venue where there is only temporary exhibitions. This was my second visit to the Kunsthalle and it was very good. They had a free exhibition about political populism. Some of the exhibits were mesmerizing, in particular the blue box with this crazy video. My suggestion is to check out the agenda before coming. Definitively, it is a place worth to check out in Vienna, if you want to see more contemporary art."
Best museums in Vienna – Albertina Museum
Tel : +43 1 53483
Ticket: 7-17 €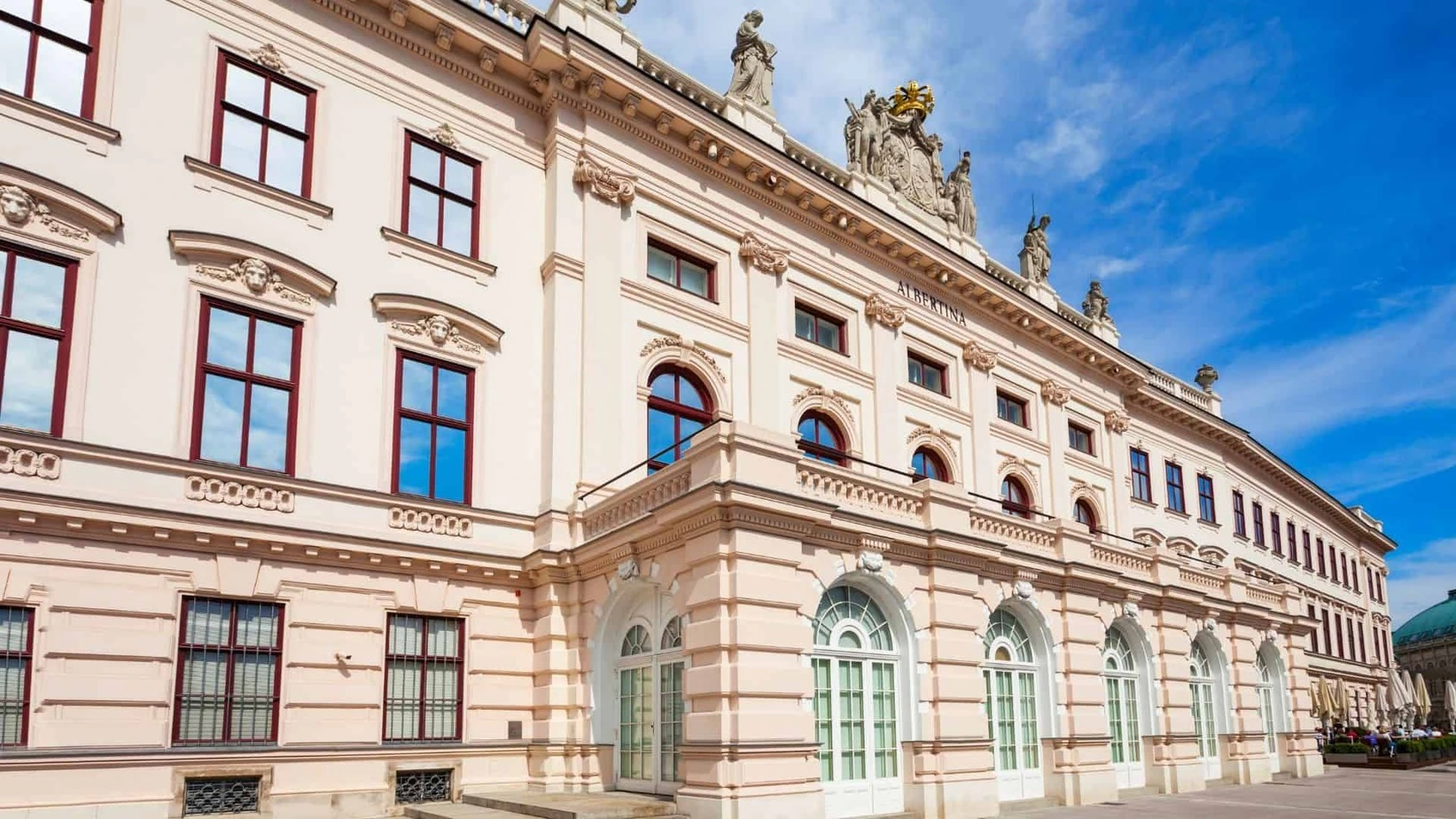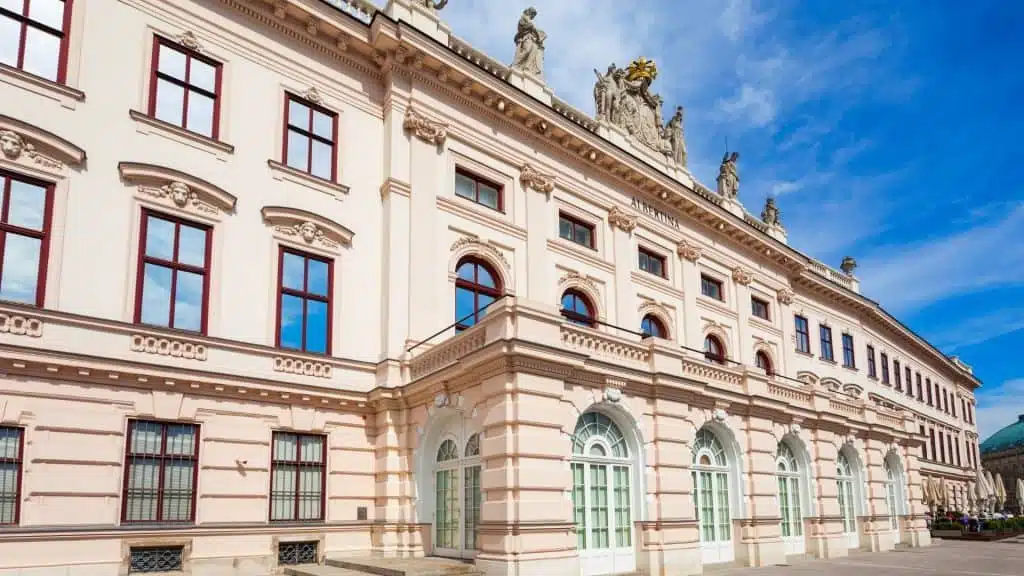 Boasting masterpieces from most of the greatest painters and artistic movements of the past 600 years, the Albertina is beloved by locals and tourists alike. The permanent collection includes paintings, drawings and sculptures, photography and even a section dedicated to architecture.
Masters from Michelangelo to Rembrandt, Picasso, Monet, Chagall, Schiele and Klimt, and many others make up the stunning permanent collection. Millions of items of fine art are regularly circulated and exhibited in thematic exhibits throughout the year.
In addition, the Albertina also hosts some of the city's most-anticipated temporary shows, partnering with prestigious museums from other cities to curate exhibits on topics including Impressionism, Expressionism, contemporary film, architectural drawings and countless others.
michaelrnyc
"Really glad we included a visit to the Albertina. The collection is huge. The modern and contemporary exhibits were well worth the visit. An impressive collection of Katzs. Strongly suggest going. It was one of the best museums in Vienna. "
Max_Luca_Porto
"Impressionism ,expressionism and classical paintings are displayed in a very good order and as they have a very good audioguide ,it is a most enjoyable museum ! One of the museum not to miss in Vienna!"
Best museums in Vienna – Belvedere
Tel : +43 1 795570
Tickets: 3-16 €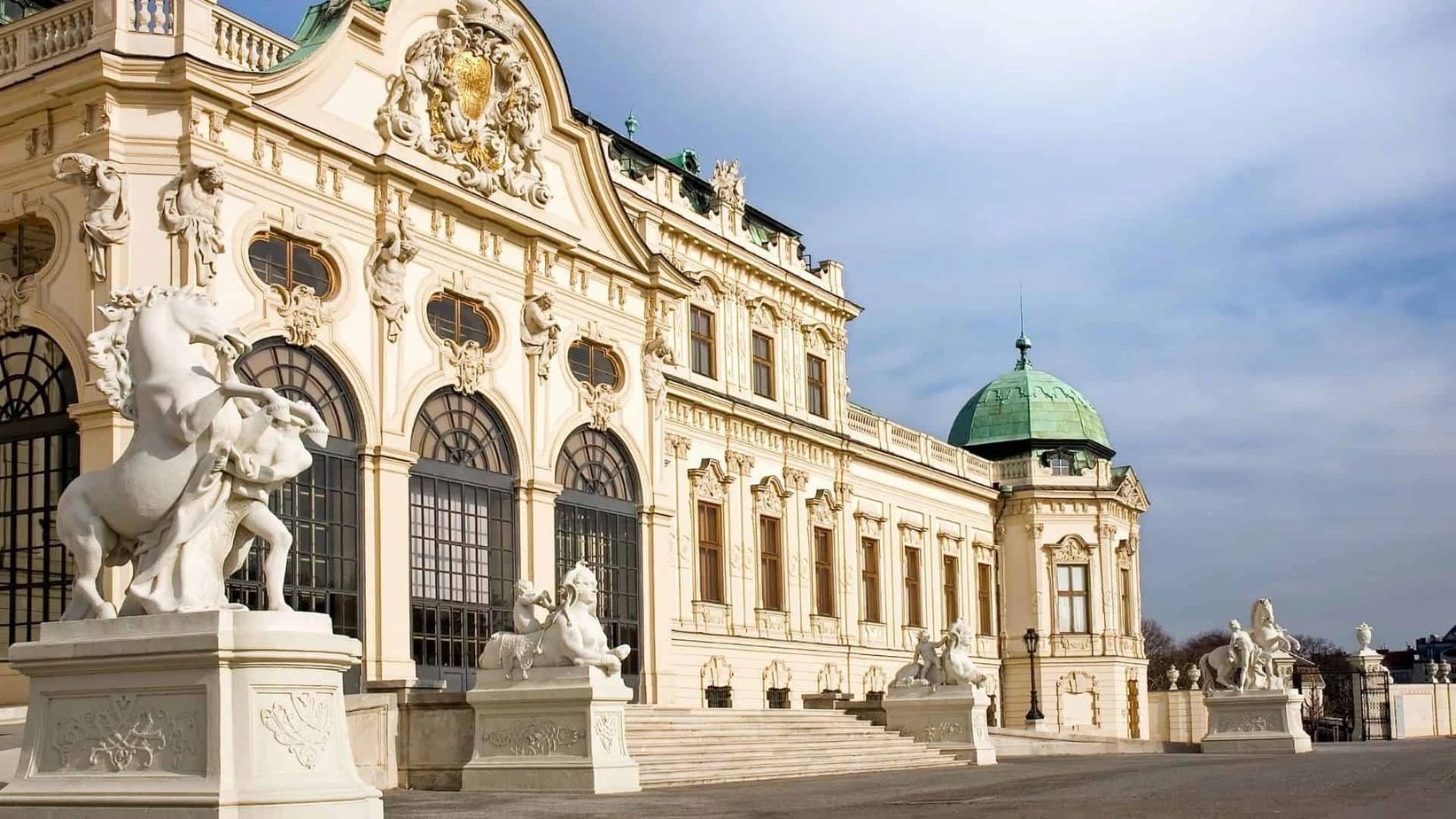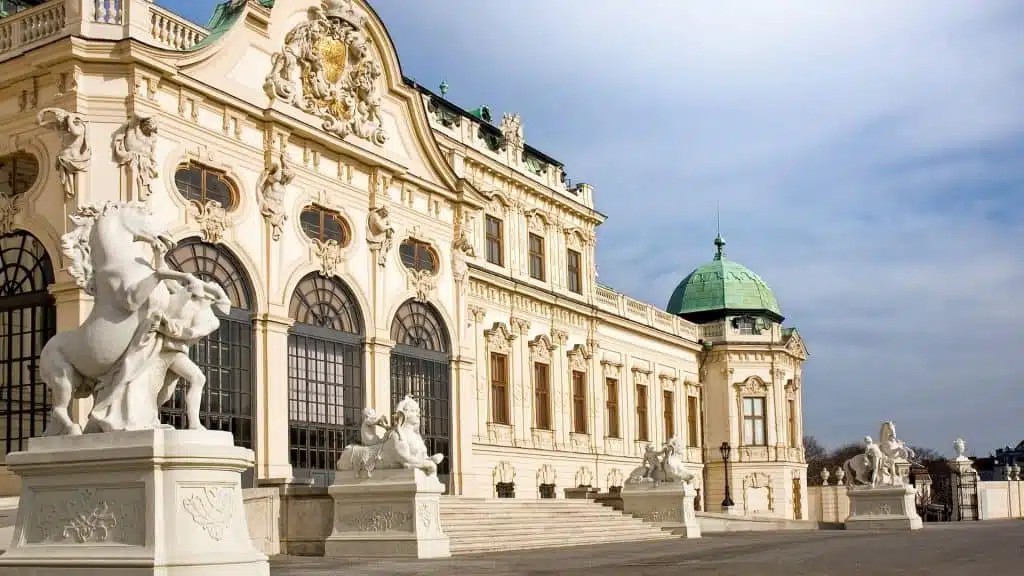 One of the best museums in Vienna for architecture, art and a good dose of fresh air, the Belvedere is a beloved institution in the Austrian capital. It's well worth getting away from the city center to come explore this vast cultural complex — listed as a UNESCO World Heritage site.
The palace, constructed in the early 18th century by the Prince Eugene of Savoy, is a work of art in its own right, worth exploring through a guided tour if time allows. The gardens — free to visit — are equally lovely.
Meanwhile, the permanent art collection is as sweeping and impressive as they come, spanning everything from medieval painting to Baroque sculptures, masterpieces from 19th and 20th century Europe artists and even contemporary photography. Klimt's world-famous painting, "The Kiss", is one of many highlights within the collection.
Temporary exhibits are held in the lower part of the Belvedere, including the Orangery. You can also enjoy a pleasant meal or afternoon tea at one of the onsite cafes and tearooms.
CattyKy
"Must visit in Vienna, one of the most popular attractions. Beautiful palace and gardens. The museum is inside the palace offers a great works of Gustav Klimt among other pieces of art. Worth a visit for couple of houres with friends or family with kids. Highly recommended!"
Dmytryk Skorokhod
"One of the most romantic places I've even visited. The Belvedere palace is full of masterpieces and is a masterpiece itself. The Kiss – the most famous painting of the most significant Austrian knight of the brush – is exhibited in Belvedere. I believe the museum is a must-to-visit place in Vienna."
Visit some of the best museums in Vienna playing our scavenger hunt! Explore Vienna in a different way, playing and learning!