Description
Introduction
Informations
Important
Locations
Introduction
Brussels outdoor escape game
Brussels escape game! Let's go outdoors! What about playing an outdoor escape game in Brussels? You will have the chance to wander around the streets solving riddles! You will explore this amazing mega city in an interactive and unique way! Everything in your mobile phone, in your language and in a very cheap price! What a great chance to take some beautiful photos too!
Informations
Can you solve the riddles and escape from Brussels? Brussels escape game
The mobile app provides :
Navigation and automatic help system with 3 levels of hints.
Total points and leaderboard.
Time is with you and not against you. Solve the riddles at your own pace.
You can pause your game any time and continue later or another day.
Each month, the no1 team of the leaderboard will win a free game for any city we provide.
Average duration:2 hours including total walking time of 60 minutes
Supported languages: English, Deutsch, Spanish, Italian, French, Dutch
Level of difficulty : Always hard 🙂 , but hints will always be there and the code of the riddle in order to be able to continue playing.
Important
What you need to know about Brussels escape game ?
No one will be waiting for you anywhere, it's just you and your smartphones!
You can start playing anytime, any day, every day! You can even pause your game and resume later or any other day within a year !
You can use one language per serial number. If your group is multilingual, you will need to buy more games if you need more languages.
The outdoor escape games provide total points and a leaderboard and are a bit more difficult than the city hunt + city tour.
There is no time limit for the game. You can complete it at any time at your own pace.
Our game is completely outdoor, so it depends on the weather. The game can continue on the same day or another day if it is interrupted.
Prefer to start the game in daylight, as the lack of light may make it difficult to solve puzzles. However, the game can still be played at night.
Children must be accompanied by an adult. It is a nice and very educational activity for them if an adult helps them solve the puzzles and explains them.
Puzzles do not require knowledge. Players must use their imagination, logic, combinatorial thinking and cooperation.
Every attraction hides a puzzle ! The puzzles are independent and not connected to each other through a story. The goal is for players to interact with the attractions and their surrounding areas !
Our game is completely covid19-free as it is an outdoor game!
Locations
Brussels escape game begins at Museum of natural sciences and ends at St.Michael and St.Gudula church
You will visit:
Triumphal Arch

Parliamentarum

Royal palace

Royal museums of fine arts

Chapel Church

Carillon of the Mont des Arts

Mannekin Pis

Grand Place

St. Nicholas church

Cathedral of St.Michael and St.Gudula and more
Triumphal Arch – starting point of Brusselsb escape game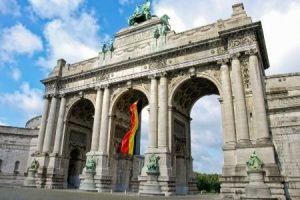 When you go a little outside the central Brussels cobbled streets, then you must pop over to the Triumphal Arch in Brussels. You can even wander around the beautiful Arch for peaceful yet stunning views. Here you can wander around the Triumphal Arch to visit the Art and History Museums, the Belliard Tunnel, and Brussels' Great Mosque.
Parliamentarum
The visitor's section of Parliamentarum is well-worth your visit. On arrival, you will get a multimedia guide that will help you to walk through the permanent exhibition here. However, here you can also explore an interactive floor map that demonstrates how European Union is impacting the local MEP's here.
Royal palace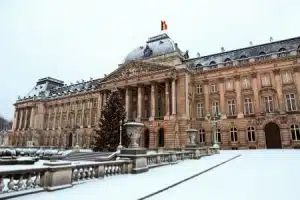 Even though the Royal Palace isn't being used as a Royal Palace anymore, it is still one of the gorgeous places to visit in Brussels. However, the building is still being used for multiple official engagements.
Royal museums of fine arts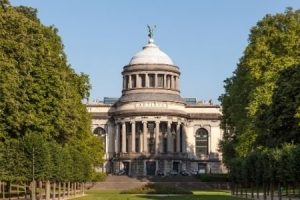 This is one of the most amazing Brussels things to do. However, this tremendous Royal museum of fine arts is combining four distinct museums, which are making one of the largest and best art galleries in the world combinedly.
Chapel Church
This 15th to 16th century's Notre-Dame du Sablon church is still known to be the loveliest place to visit in Brussels. The interior of this church is undoubtedly breathtaking, mainly because of the marvelous stained glasses used in it.
Carillon of the Mont des Arts
This historical place was developed from 1956 to 1958. This is inhabiting an elevated site between Place de l'Albertine and Place Royale. These are basically large buildings imposing complex architecture.
Mannekin Pis
Mannekin Pis is a bronze fountain sculpture and is considered as one of the most famous landmarks of Brussels. It is located 4 minutes on foot by the Grand Place. Every tourist pays a visit there , while exploring the historical center of Brussels.
Grand Place
No matter whether you have visited Grand Place before or not, this is always a worth exploring place in Brussels. Grand place is too gorgeous and dating back to 300 years, approx.
At different times of the year, you can find different art installations, events, and markets here. Best of all, with a little walk around Grand Place, you can easily visit the Galeries Royales Saint-Hubert and Mannekin Pis with ease.
St. Nicholas church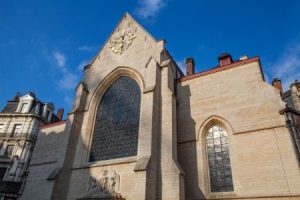 Located behind the amazing Bourse,  St Nicholas Church is a beautiful church , set amongst the numerous shops and it isdedicated to the patron saint of merchant's.
Cathedral of St.Michael and St.Gudula – ending point of Brussels escape game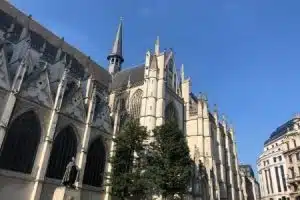 A medieval church dedicated to the patron saints of Brussels. The church is famous as one of the best examples of Gothich architecture.
Instead of Brussels scavenger hunt, you might be also interested in Ghent, Antwerp or Bruges or Liege?