Introduction
Highlights
Information
Important
Locations
Introduction
Antwerp scavenger hunt and city tour
Antwerp scavenger hunt and city tour was created to offer you the best way to explore a beautiful city of Belgium. Antwerp is a port city on Belgium's River Scheldt, with history dating to the Middle Ages. In its center, the centuries-old Diamond District houses thousands of diamond traders, cutters and polishers. Antwerp's Flemish Renaissance architecture is typified by the Grote Markt, a central square in the old town.

Highlights
Explore Antwerp, playing our scavenger hunt !
What to expect
Uncover the highlights with an interactive smartphone app. Solve location-based riddles on this walking tour.
Visit 10 of the most important attractions in the city as you walk. Stop and find clues at each attraction to reveal your next destination.
Enjoy the challenge of using logic, imagination, observation, and team spirit to finish the game.
Feel the thrill of completing each riddle. Start or pause the tour whenever you want. See the city at your own pace.
Read interesting information and facts. Stop to snap pictures as you go. Reveal an exciting a puzzle at the exterior of each attraction.
Information
Includes
Mobile app and login credentials
Self guided tour
Navigation
Important information about Antwerp scavenger hunt
Average duration: 2 hours including total walking time 44 minutes
Walking Distance: 3.5 km
Supported languages: English, German, Spanish, Italian, French, Dutch
Museum admission fees: Visits to museums and other attractions do not require a ticket, as the puzzles are related to
their outdoor areas. Admission is purely your choice.
Not suitable for…
Wheelchair users
People with mobility impairments
Unaccompanied children
What to bring
Weather-appropriate and comfortable clothing and shoes
Charged smartphone
Internet connection in case of the online-mobile application.
Important
What you need to know about Antwerp scavenger hunt ?
No one will be waiting for you anywhere, it's just you and your smartphones!
You can start playing anytime, any day, every day! You can even pause your game and resume later or any other day within a year !
You can use one language per serial number. If your group is multilingual, you will need to buy more games if you need more languages.
There is no time limit for the game. You can complete it at any time at your own pace.
Our game is completely outdoor, so it depends on the weather. The game can continue on the same day or another day if it is interrupted.
Prefer to start the game in daylight, as the lack of light may make it difficult to solve puzzles. However, the game can still be played at night.
Children must be accompanied by an adult. It is a nice and very educational activity for them if an adult helps them solve the puzzles and explains them.
Puzzles do not require knowledge. Players must use their imagination, logic, combinatorial thinking and cooperation.
Every attraction hides a puzzle ! The puzzles are independent and not connected to each other through a story. The goal is for players to interact with the attractions and their surrounding areas !
Our game is completely covid19-free as it is an outdoor game!
Locations
Antwerp scavenger hunt and city tour
Ending location: Grote Markt
You will visit:
Sint-Jacob Antwerpen

Saint Charles Borromeo

Cathedral of Our Lady

Groenplaats

Plantin-Moretus Museum

Het Steen

Museum Vleeshuis

Antwerp City Hall

Grote Markt and more…
1.      Antwerp-Centraal – Starting point of Antwerp scavenger hunt and city tour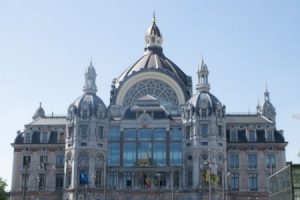 The Antwerp-Centraal is the railway station however this is known for the amazing views of it. Relating to the 19th century, the majestic interior and an amazing façade make it an amazing place to visit. In the evening you can take a walk if you want an escape from the rush of the city. Apart from that, there is a zoo nearby that can also be explored.
2.      Sint-Jacob Antwerpen
The church is constructed on the site of a hotel, and the attractive thing about this church is that it is built in a gothic theme. Being built by the Rombout Keldermans and the Waghemakere family, this church also has the grave of Peter Paul Rubens.
3.      Saint Charles Borromeo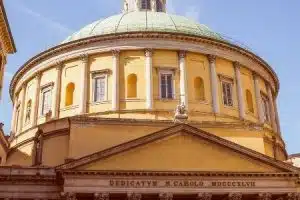 An amazing thing about this church is that it still has a lot of art in the original form, but most of it is listed. Originally built in the 17th century, this church has a mechanism over the main altar that is used to switch paintings, and this still is operational.
4.      Cathedral of Our Lady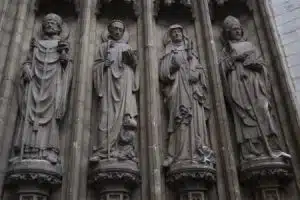 This cathedral is also known as the cathedral of Antwerp, and it takes you right to the 16th-century days with its amazing architecture. Apart from the building itself, now there are some designer cafes, restaurants, and bars being opened that become attractions for the tourists because of their amazing food and drinks which you can also stop and try.
5.      Groenplaats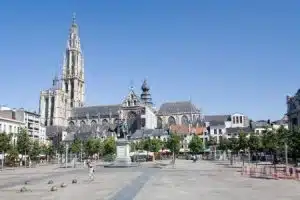 Groenplaats is a square in the center of the city that is located on the south of the Cathedral of Our Lady. The environment here is calm because of the trees, and there are a lot of cafes around that can help you explore the food of this city.
6.      Plantin-Moretus Museum
Right next to the Groenplaats is this site that has a collection of about 14,000 woodblocks. Mainly this is a printing press related to the Baroque period. The interesting thing is that this museum tells the story of the Plantin family and a lot about their printing business.
7.      Het Steen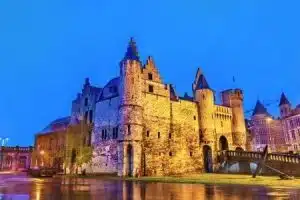 The medieval fortress was built according to the instructions from the Viking in the early middle ages, and this site provides an amazing sight. Right next to it is Grand Market Square, where there are a lot of food items and traditional products to explore.
8.      Museum Vleeshuis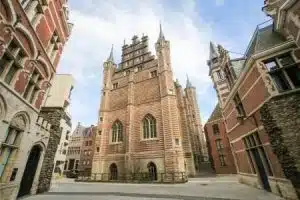 This is the museum that is also known as the sound of the city with music ranging eight centuries back. Here there is art, instruments, performances, and everything related to the niche.
9.      Antwerp City Hall
Amazing at the day and exceptionally attractive at night, this is the building that stands right next to the Grand Market Square, and it is the heart of Antwerp politics. The amazing thing is that you can always go to the Grand Market Square for some snacks.
10. Grote Markt – Antwerp scavenger hunt and city tour ending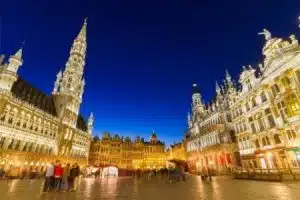 The Grote Markt that is also known as the Grand Market Square, is the place where you can come to explore a lot. The main attraction here is the numerous restaurants and their unique dishes.
Instead of Antwerp scavenger hunt, you might be also interested in Brussels, Ghent or Bruges or Liege?