Introduction
Highlights
Information
Important
Locations
Introduction
Budapest scavenger hunt and city tour
Budapest scavenger hunt was created to offer you the best way to explore this amazing city.
The Danube River, a source of inspiration for many artists, divided Buda and Pest, two large towns that became a single city in 1873. It is currently one of Europe's most important capital cities. Enormous iron bridges join both banks, Buda, the formal Royal district and most elegant residential area with Pest, the commercial and financial heart of the city.
Budapest is surely one of the most beautiful cities in the world! Worth a visit! Budapest scavenger hunt is the ideal way to explore this beautiful city!
Highlights
Explore Budapest, playing our scavenger hunt and city tour!
What to expect
Uncover the highlights with an interactive smartphone app. Solve location-based riddles on this walking tour.
Visit 10 of the most important attractions in the city as you walk. Stop and find clues at each attraction to reveal your next destination.
Enjoy the challenge of using logic, imagination, observation, and team spirit to finish the game.
Feel the thrill of completing each riddle. Start or pause the tour whenever you want. See the city at your own pace.
Read interesting information and facts. Stop to snap pictures as you go. Reveal an exciting a puzzle at the exterior of each attraction.
Information
Includes
Mobile app and login credentials
Self guided tour
Navigation
Important information about Budapest scavenger hunt
Average duration: 2 hours including total walking time 64 minutes
Walking Distance: 4.7 km
Supported languages: English, German, Spanish, Italian, French, Dutch
Museum admission fees: Visits to museums and other attractions do not require a ticket, as the puzzles are related to their outdoor areas. Admission is purely your choice.
Not suitable for…
Wheelchair users
People with mobility impairments
Unaccompanied children
What to bring
Weather-appropriate and comfortable clothing and shoes
Charged smartphone
Internet connection in case of the online-mobile application.
Important
What you need to know about Budapest scavenger hunt ?
No one will be waiting for you anywhere, it's just you and your smartphones!
You can start playing anytime, any day, every day! You can even pause your game and resume later or any other day within a year !
You can use one language per serial number. If your group is multilingual, you will need to buy more games if you need more languages.
There is no time limit for the game. You can complete it at any time at your own pace.
Our game is completely outdoor, so it depends on the weather. The game can continue on the same day or another day if it is interrupted.
Prefer to start the game in daylight, as the lack of light may make it difficult to solve puzzles. However, the game can still be played at night.
Children must be accompanied by an adult. It is a nice and very educational activity for them if an adult helps them solve the puzzles and explains them.
Puzzles do not require knowledge. Players must use their imagination, logic, combinatorial thinking and cooperation.
Every attraction hides a puzzle ! The puzzles are independent and not connected to each other through a story. The goal is for players to interact with the attractions and their surrounding areas !
Our game is completely covid19-free as it is an outdoor game!
Locations
Budapest scavenger hunt and city tour
You will visit:
Liberty Square

Elizabeth Square

Vigadó tér

Sandor PetofiStatue

Statue of Elizabeth Queen of Hungary

Saint Catherine of Alexandria Church

Buda Castle

Zero Kilometre Stone

Fisherman's Bastion

Matthias Church and more
1.     Liberty Square – starting point of Budapest scavenger hunt and city tour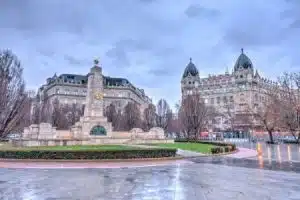 Liberty Square is the main public square within Budapest City. It is also one of the largest squares within the city. Moreover, the square is rectangular. It is located in the tourist part of the city because it has importance regarding tourism.
2.      Elizabeth Square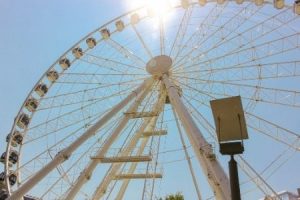 Elizabeth square is a residential area within Budapest City. This is the best place for tourists who want to stay within the city. In addition, the residential area is very comfortable with rooms that provide every service to the individuals. It is reviewed by the tourists as one of the most comfortable and beautiful experiences to stay in the city.
3.      Chain Bridge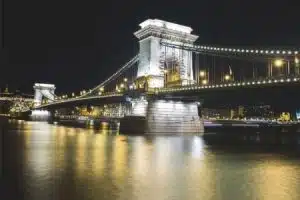 The Chain Bridge is located upon River Danube. It is a suspension bridge which is built with chains. It was completed in the year 1849.
4.      Buda Castle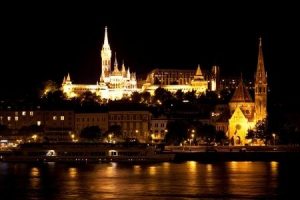 This is a historically important Castle. It is also used by the Hungarian kings in Budapest. It was first built in the year 1276. However, the present form of the massive Castle was rebuilt within the years from 1749 to 1769. It was called the royal palace for Royal Castle in ancient times.  Moreover, It was used by the royal kings and families in the past centuries.
The present Castle is a place of tourism for the visitors. It is also open to the royal family. Many official matters are resolved within the Castle, making it one of the most important buildings within the country.
5.      Fisherman's Bastion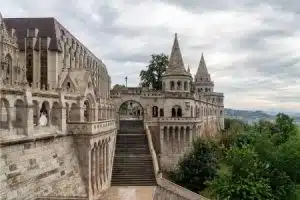 It is an important monument in Budapest City. Fisherman's bastion is located near Buda Castle. Moreover,  It is very important from the tourism point of you because it is built beautifully. The building is beautifully built with Neo-Romanesque lookout terraces. It is located in the castle district of Budapest City.
6.  Matthias Church – ending point of Budapest scavenger hunt and city tour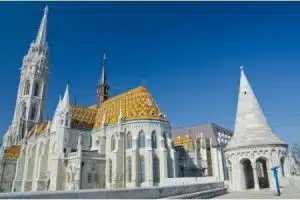 It is a Coronation Church. This is a Roman Catholic Church present in the locality of Holy Trinity Square. It is The Spectacular building present in the heart of the city. In addition, many tourists visit the church because of its beautiful interior. It is also important from a religious point of view. Many religious occasions take place in the Matthias Church.
You might also be interested in Vienna, Bratislava or Prague