Description
Introduction
Information
Important
Locations
Introduction
Liverpool outdoor escape game
Liverpool escape game! Let's go outdoors! What about playing an outdoor escape game in Liverpool ? You will have the chance to wander around the streets solving riddles! You will explore this amazing city in an interactive and unique way! Everything in your mobile phone, in your language and in a very cheap price! What a great chance to take some beautiful photos too!
Information
Can you solve the riddles and escape from Liverpool ? Liverpool escape game
The mobile app provides :
Navigation and automatic help system with 3 levels of hints.
Total points and leaderboard.
Time is with you and not against you. Solve the riddles at your own pace.
You can pause your game any time and continue later or another day.
Each month, the no1 team of the leaderboard will win a free game for any city we provide.
Average duration:2 hours including total walking time of 60 minutes
Supported languages: English, Deutsch, Spanish, Italian, French, Dutch
Level of difficulty : Always hard 🙂 , but hints will always be there and the code of the riddle in order to be able to continue playing.
Important
What you need to know about Liverpool escape game ?
No one will be waiting for you anywhere, it's just you and your smartphones!
You can start playing anytime, any day, every day! You can even pause your game and resume later or any other day within a year !
You can use one language per serial number. If your group is multilingual, you will need to buy more games if you need more languages.
The outdoor escape games provide total points and a leaderboard and are a bit more difficult than the city hunt + city tour.
There is no time limit for the game. You can complete it at any time at your own pace.
Our game is completely outdoor, so it depends on the weather. The game can continue on the same day or another day if it is interrupted.
Prefer to start the game in daylight, as the lack of light may make it difficult to solve puzzles. However, the game can still be played at night.
Children must be accompanied by an adult. It is a nice and very educational activity for them if an adult helps them solve the puzzles and explains them.
Puzzles do not require knowledge. Players must use their imagination, logic, combinatorial thinking and cooperation.
Every attraction hides a puzzle ! The puzzles are independent and not connected to each other through a story. The goal is for players to interact with the attractions and their surrounding areas !
Our game is completely covid19-free as it is an outdoor game!
Locations
You will visit:
St George's Hall

St Johns Beacon

Cavern Club

The Three Graces

Museum of Liverpool

Tate Liverpool

Nordic Church and Cultural Centre

Chinatown

Liverpool Cathedral and more…
1.      World Museum – starting point of Liverpool escape game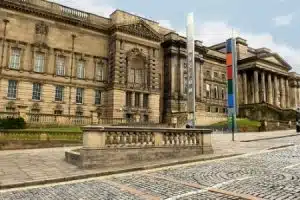 It is one of the largest museums present in Liverpool, England. It is famous for its huge collection, including archaeology. Most archaeologists are attracted to the world Museum of Liverpool due to its unique archaeological collection. You will also find a section of ethnology having great importance.
Natural and Physical Sciences departments also like to visit the Museum often because of its collection on certain subjects. It has a natural history Centre which is the special attraction of the world museum. You can enter the Museum without paying for any ticket because the entry is free. This Museum is also a part of the National Museum situated in Liverpool. It is the oldest Museum present in Liverpool.
2.      St George's Hall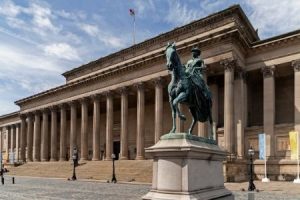 It is a famous building located at the St. George's Palace. It is categorized under and neoclassical building because it is famous for its classical shows that are held in the concert halls present at the location.
It is also best for consulting about matters including the law of the country as there are law courts present. In the national heritage list of England, this building is of great importance because it is a grade 1 building within the entire list.
3.      St John's Beacon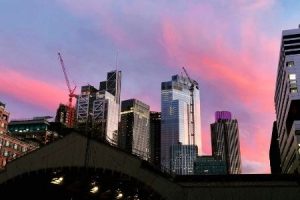 This is one of the second tallest buildings present in Liverpool. Overall in the United Kingdom, it is the 32nd tallest building. It is set to be 125 meters tall, which is a huge number. Mostly it is used for observational purposes because it is an observation Tower.
It is also considered a Radio City Tower because it can catch high signal frequency. In 1969 it was opened by Queen Elizabeth II, which is why it is also important from historical background.
4.      Cavern Club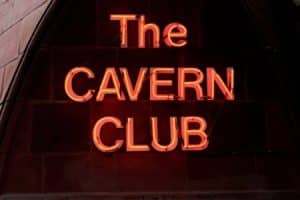 It is one of the famous Clubs of Liverpool which was first opened in 1957. It is also home to the famous band called Beatles in the United Kingdom. People are attracted to it because it is becoming a nature center of Rock and Roll music. It was opened first as a jazz club, but it is becoming advanced with the passage of time.
5.      The Three Graces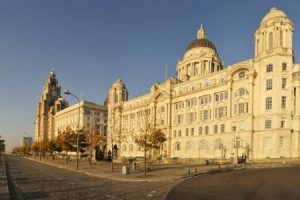 This is a classical sculpture Made up of marble. It has historical importance because it was made up by the artist Antonio Canova. It is said that it represents the three daughters of Zeus in the statue, who is a symbol of Beauty, youth, and elegance. The three daughters have the name of Euphrosyne, Aglaea, and Thalia.
6.      Museum of Liverpool
The newest Museum that has been opened in Liverpool in the year 2011. It has replaced the old Museum of Liverpool, which was called as Museum of Liverpool life. It has the latest collection of monuments from history and archaeology.
7.      Tate Liverpool
It is a beautiful gallery and Museum situated in Liverpool, which is considered the greatest asset of the United Kingdom. It has all the attractions for the Tourists and locals. Considered as one of the Famous initiatives for Merseyside Development Corporation, was open in the year of 1988.
8.      Nordic Church and Cultural Centre
The place is known by various names and is very popular among tourists because of religious purposes. This is the most peaceful church in Liverpool. It also has cultural attractions reflecting British culture in a unique way. It is famous for its cultural ethics as well as religious purposes.
9.      Chinatown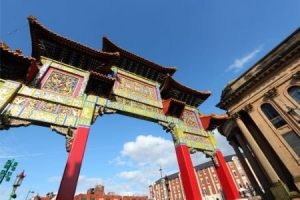 It is an area in Liverpool which is of great importance to the Chinese. An Enclave home to the Chinese community, also made for the preservation and support of the Chinese community that is residents of Liverpool.
There are various businesses of Chinese including Restaurants and supermarkets. China community has been given various facilities at the China Town located in Liverpool, which is why most of the Chinese live within the area in the residential section.
10.  Liverpool Cathedral – ending point of Liverpool escape game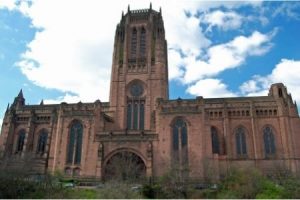 It is situated on the Mount of St James's. Also called the seat of the bishop because of its religious relevance. The famous Cathedral which is for the Anglican Diocese of Liverpool. It is situated at the height of 101 meters visited by many people on a daily basis.
You might also be interested in London , Edinburgh or Dublin