Description
Zurich scavenger hunt and city tour
Zurich scavenger hunt was created to offer you the best way to discover this beautiful city. Zurich is Switzerland's centre of economic life and education. Located in the heart of Europe, the city offers all the modern amenities of a cosmopolitan metropolis, without sacrificing its natural side.
Zurich has for years ranked among the world's top cities in terms of quality of life. It is a boutique city that offers everything that implies, albeit in small and exquisite format.
Explore Zurich, playing our scavenger hunt and city tour!
It is an outdoor activity combining playing, walking and learning!
As a result, we created the best walk of the city, so you can learn everything about it and it's most important attractions.
You will solve riddles and move from one attraction to the other! Don't worry, using our in app navigation system, you will never get lost.
For the hard riddles, an automatic help system will help you move on!
Exploring Zurich playing our scavenger hunt was never more fun!
Take photos, discover hidden gems and narrow streets!
This is the best activity for families, friends, couples, students! Finally, for the escape room lovers also!
Give it a try!
Cost:  Each game costs 27 CHF for the whole team, up to 4-5 players.
Average duration: 2.5 hours including total walking time 1 hour
Supported languages: English, German, French, Italian, Spanish
Museum admission fees: Visits to museums and other attractions do not require a ticket, as the puzzles are related to their outdoor areas. Admission is purely your choice.
What you need to know about Zurich scavenger hunt ?
No one will be waiting for you anywhere, it's just you and your smartphones!
You can start playing anytime, any day, every day! You can even pause your game and resume later or any other day within a year !
You can use one language per serial number. If your group is multilingual, you will need to buy more games if you need more languages.
The city hunt + city tour provides information about the city and its attractions, but the escape games do not offer a city tour.
The outdoor escape games provide total points and a leaderboard and are a bit more difficult than the city hunt + city tour.
There is no time limit for the game. You can complete it at any time at your own pace.
Our game is completely outdoor, so it depends on the weather. The game can continue on the same day or another day if it is interrupted.
Prefer to start the game in daylight, as the lack of light may make it difficult to solve puzzles. However, the game can still be played at night.
For groups of more than 5 people, you must purchase 1 game per 5 people. For example, for a group of 25 people, buy 5 games.
Children must be accompanied by an adult. It is a nice and very educational activity for them if an adult helps them solve the puzzles and explains them.
Puzzles do not require knowledge. Players must use their imagination, logic, combinatorial thinking and cooperation.
Every attraction hides a puzzle ! The puzzles are independent and not connected to each other through a story. The goal is for players to interact with the attractions and their surrounding areas !
Our game is completely covid19-free as it is an outdoor game!
Zurich scavenger hunt and city tour begins at Landesmuseum. and ends at Grossmünster
You will visit:
Landesmuseum
Bahnhofstrasse
Lindenhof Hill
St Peter Kirche
Town Hall
Burkliplatz
Zurich Lake
Operahouse
Grossmünster and more
Landesmuseum – starting point of Zurich scavenger hunt and city tour
Built in 1898 by Gustav Gull , it is one of the most impressive buildings in Zurich, standing on an island! The island was created by the two rives, Limmat and Sihl. The museum contains a rich section of Gothic art , wooden sculptures, paintings and curved altars. One of the most important Zurich attractions.
Bahnhofstrasse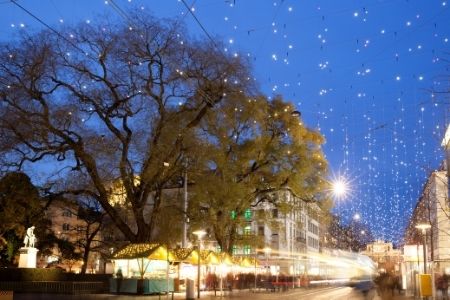 The main downtown street and one of the world's most expensive shopping streets. It starts at Bahnfoplatz, the central station's square and ends after about 1.5 km at Burkliplatz. Bahnhofstrasse includes shops by the most famous brands worldwide.
Lindenhof Hill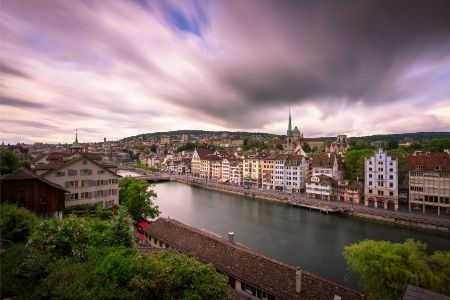 The greatest views of the city ! The best place to take photos and take a break to the beautiful little park. The place is listed as a Swiss national heritage site, due to its Roman roots. The hill sits atop the remains of a glacier!
St Peter Kirche
Located just next to Lindenhof hill, on the site of a former Roman castle, it was built on the site of a temple of Jupiter. The church clock of St. Peter has the largest tower clock face in Europe. It is one of the most important Zurich attractions you must visit.
Town Hall
The Rathaus was built from 1694-1698. It is an integral part of the medieval town on the right side of the Limmat river. Separated by the Hirschengraben from the uphill to the east, and delimited by the Belevue and Central squares to the south and north.
Burkliplatz
Another beautiful square and a great place to take photos of the river view. Got it's name after Arnold Bürkli. In this square, Flea market takes place. Merchants sell rarities and antiques here. This is also a popular place to acquire second-hand jewelry, as well as other valuable items.
Zurich Lake
Lake Zürich is formed by the Linth river, which rises in the glaciers of the Alps. The lake offers great views for taking photos. The boats create an amazing canva! As far as the beauty, this is the one from Zurich attractions that "steals" the lights!
Operahouse
It is the first opera house in Europe to have electrical lighting. The opera seats about 1200 people and is built in neo-rococo style. Weber, Wagner and Mozart have been hosted here.
Grossmünster – ending point of Zurich scavenger hunt and city tour
It is a Protestant church and the most important in Zurich. Took 120 years to build, from 1100 to 1220 and it is said that it was commissioned by Charlemagne. The twin towers are the most recognised landmark of Zurich. You can find an interesting museum of Reformation in the church. Maybe the most important of Zurich attractions.
You might also be interested in Geneva, Bern, Basel , Lucerne or St Gallen or  Lausanne