Introduction
Highlights
Information
Important
Locations
Introduction
Verona scavenger hunt and city tour
Verona scavenger hunt and city tour was created to offer you the best way to explore a beautiful city of Italy. Verona is known as one of the most romantic cities in Italy. Shakespeare's love story of Romeo and Juliet took place here, the famous balcony and quadrangle are now one of the top attractions in Verona. The city is also renowned for its ancient and historical roman buildings. There is more than only romance in Verona. Explore it playing Verona scavenger hunt !

Highlights
Explore Verona , playing our scavenger hunt !
What to expect
Uncover the highlights with an interactive smartphone app. Solve location-based riddles on this walking tour.
Visit 10 of the most important attractions in the city as you walk. Stop and find clues at each attraction to reveal your next destination.
Enjoy the challenge of using logic, imagination, observation, and team spirit to finish the game.
Feel the thrill of completing each riddle. Start or pause the tour whenever you want. See the city at your own pace.
Read interesting information and facts. Stop to snap pictures as you go. Reveal an exciting a puzzle at the exterior of each attraction.
Information
Includes
Mobile app and login credentials
Self guided tour
Navigation
Important information about Verona scavenger hunt
Average duration: 2 hours including total walking time 44 minutes
Walking Distance: 3.6 km
Supported languages: English, German, French, Italian, Spanish, Dutch
Museum admission fees: Visits to museums and other attractions do not require a ticket, as the puzzles are related to
their outdoor areas. Admission is purely your choice.
Not suitable for…
Wheelchair users
People with mobility impairments
Unaccompanied children
What to bring
Weather-appropriate and comfortable clothing and shoes
Charged smartphone
Internet connection in case of the online-mobile application.
Important
What you need to know about Verona scavenger hunt ?
No one will be waiting for you anywhere, it's just you and your smartphones!
You can start playing anytime, any day, every day! You can even pause your game and resume later or any other day within a year !
You can use one language per serial number. If your group is multilingual, you will need to buy more games if you need more languages.
There is no time limit for the game. You can complete it at any time at your own pace.
Our game is completely outdoor, so it depends on the weather. The game can continue on the same day or another day if it is interrupted.
Prefer to start the game in daylight, as the lack of light may make it difficult to solve puzzles. However, the game can still be played at night.
Children must be accompanied by an adult. It is a nice and very educational activity for them if an adult helps them solve the puzzles and explains them.
Puzzles do not require knowledge. Players must use their imagination, logic, combinatorial thinking and cooperation.
Every attraction hides a puzzle ! The puzzles are independent and not connected to each other through a story. The goal is for players to interact with the attractions and their surrounding areas !
Our game is completely covid19-free as it is an outdoor game!
Locations
Verona scavenger hunt and city tour
You will visit:
Porta Borsari

Juliet's House

Piazza dei Signori

Basilica di Santa Anastasia

Ponte Pietra

Cattedrale di Santa Maria Matricolare

Ponte della Vittoria

Castelvecchio Museum

Castelvecchio Bridge – ending point of Verona scavenger hunt
Verona Arena – starting point of Verona scavenger hunt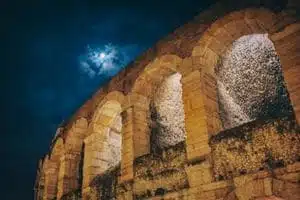 Porta Borsari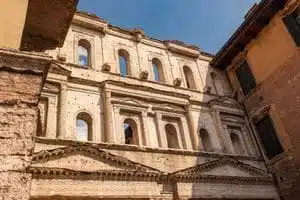 Porta Borsari was the main gate from where travelers used to enter the city in ancient Roman times. However, at present, this first century's gate is serving as a fort with lookout towers. Well, it still has enough left behind.
Juliet's House – Verona scavenger hunt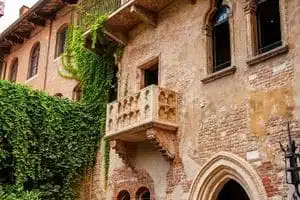 In a country popular for romance, Casa di Giulietta aka Juliet's House is the place that attracts numerous visitors here. This is the house where Shakespeare's famous character Juliet was born. It dates back to the 13th century. Inside the house, you can also find the beds and costumes of Juliet and Romeo.
Piazza Dei Signori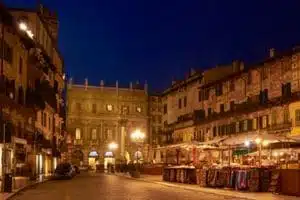 This is a primary square in the historic center of Verona. It has various notable buildings in its surrounding. It has also served as the political and administrative hub of Verona, previously. The square also features Dante; the great Italian author's statue.
However, the square is also an amazing place to visit for a flurry of activities happening here.
Basilica di Santa Anastasia
This is an important Gothic building of Verona. It took 100 years to complete its construction. Still, the exterior façade of this Basilica remained unfinished. The interior of the Basilica has a graceful appearance due to some world-renowned painters' artwork. Most importantly, the Basilica features about 16 chapels and altars. The bell tower also has 9 pealing at present.
Ponte Pietra
Well, Ponte Pietra is a must-visit bridge over the Adige River in Verona. It dates back to 100 BC. However, currently, it is one of the most popular Roman monuments in the city. It has a colorful appearance due to white stones and red bricks used in its construction. Most importantly, the restoration work has also been done using the same materials.
Cattedrale di Santa Maria Matricolare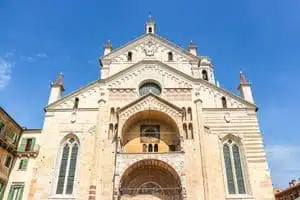 This is a Roman Catholic Cathedral, also known as Verona Cathedral. However, it is dedicated to the Virgin Mary. It is also the Diocese of Verona's episcopal seat. The architecture of this cathedral has a Romanesque style. However, it gets modified by multiple renovation inventions later. While the basic plan of its style has remained unchanged.
Ponte Della Vittoria
Along the Adigerive you can find the infrastructural work of Ponte Della Vittoria. This was created to celebrate the victory of the First World War. Reinforced concrete has been used in the monumental bridge of Verona covered with a stone that has a similar texture and appearance as of marble. Even more, the bridge has characterized by arches.
Overall, visiting this landmark can let you have some amazing views of the surroundings as well.
Castelvecchio Museum
Originally, this building has built with three major purposes in min by its architecture. Firstly, it was a fortress for the people of Verona's protection. Then it was a palazzo for the rich families. Even more, it was also an escape route as it has built on the river.
Well, Castelvecchio Museum is overall a beautiful red bricks building. It has a symmetrical structure and 7 towers. Even though the connecting bridge was destroyed during the second world war and rebuilt later. However, at present, the building has turned into a museum containing weapons, sculptures, and paintings from 1300 to 1700.
Castelvecchio Bridge – ending point of Verona scavenger hunt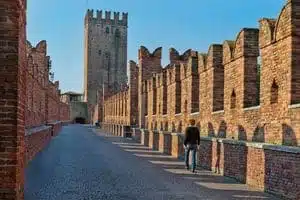 This is a beautiful, fortified bridge you can find in Verona over the popular Adige River. This segmental arch bridge was also featuring the largest span of the world at the time of its construction.
However, the construction of this bridge happened between 1354 to 1356 more likely. Well, Cangrande II della Scala created this bridge as a safer route to escape the annexed eponymous castle in the rebellion of the population against his rule.
You might also be interested in Rome, Florence , Milan or Venice or Genoa